Ngozi Okonjo-Iweala, two-time Nigerian minister, has been appointed as a member South Africa's presidential economic advisory council.
Former Finance Minister Dr Ngozi Okonjo-Iweala met on Friday with South African President Cyril Ramaphosa and the country's Economic Advisory Council to discuss "growth for the South African economy".
Since Iweala's appointment, congratulatory messages have started pouring in with former president Atiku Abubakar leading the line.
He Wrote
"I congratulate Dr @NOIweala on her appointment into South Africa's Economic Advisory Council. Her appointment by President @CyrilRamaphosa of South Africa is proof that Nigerians are global and capacity is indeed an asset that can be exported. -AA"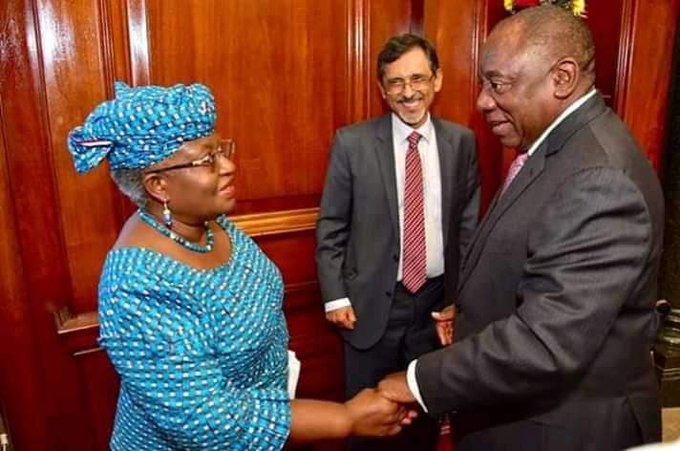 Source: Informationng