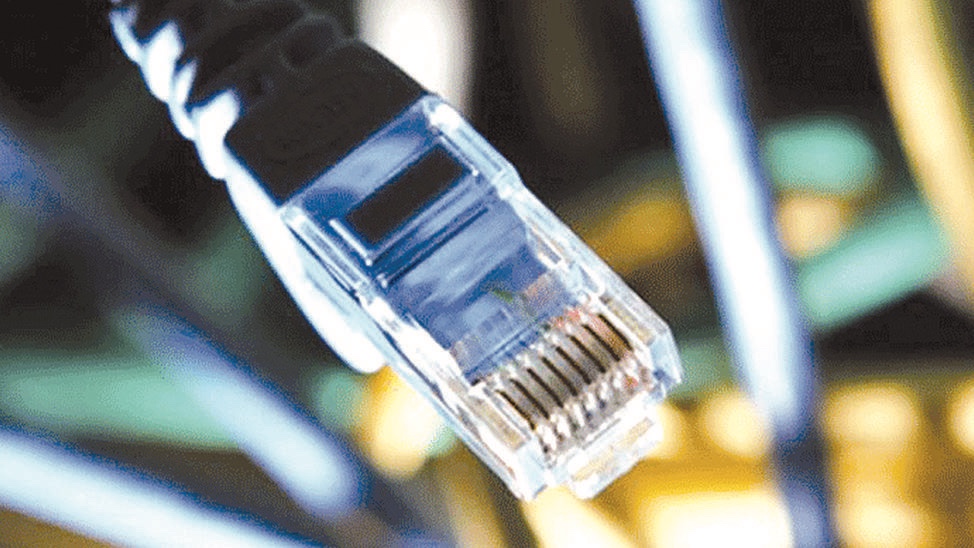 Telecommunications subscribers have pressured mobile network operators (MNOs) to initiate slash in prices of data, voice and all other telecoms services across the country.
This, according to them, has become necessary following the Federal Government's Sit-At-Home policy.
They stressed that since most people will be working from home, and at the same time not get bored, MNOs should be considerate enough to bring down prices.
The Sit-At-Home policy is part of the Federal Government's efforts targeted at curtailing the effect of the COVID-19 pandemic.
Subscribers took to the social media to voice out their opinions called on the Nigerian Communications Commission (NCC) to intervene in the matter urgently. There are about 185 million active telephone users in Nigeria.
While calls are high in Nigeria for possible slash, checks by The Guardian showed that some operators in the United Kingdom have removed data caps on some services, including fixed-line operations and have slashed tariffs. These companies include BT, Virgin Media, Sky and TalkTalk.
Other measures adopted in Britain include helping customers who find it difficult to pay bills as a result of the epidemic, improving mobile and landline packages to ensure people can stay connected, and prioritising repairs for vulnerable customers.
In view of this, a particular Nigerian subscriber, Godwin Solomon, on Twitter, said: "Dear network providers show a sense of empathy to Nigerians at this time by cutting data prices."
Another subscriber, @DrOlufunmilayo, wrote: "I heard MTN South Africa and DSTV South Africa have cut data prices and subscription charges for South Africans. These people make far monet in Nigeria than South Africa. Yet they have not cut data prices for Nigerians. This is not fair."
This call got a hype from the Association of Telephone, Cable TV and Internet Subscribers (ATCIS), who also beckoned on telcos to reduce tariffs for voice and data services on their networks in the light of the current disruption triggered by coronavirus pandemic (COVID-19).
The consumer advocacy body stressed that now that most companies have resorted to remote operations and people are dealing with movement restrictions, everyone is left with voice calls, small messaging service (SMS) and data services to keep up with daily business trends and social realities.
National President of ATCIS, Prince Sina Bilesanmi, in a statement, urged the operators to be patriotic and not exploit the disruption caused by the pandemic as an opportunity to rake in easy money.
"With self-isolation, and with a federal government directive that many institutions be closed as well as curfew in some states to ensure that the spread of the virus is curtailed, this will naturally lead to change in consumer behavior. These changes are reflected in the uptake in the usage of collaborative tools to communicate, to do business and work from home as well as e-learning starting from primary, secondary to tertiary institutions.
"However, the situation at hand is a very delicate one and the only way we can have a breakthrough is by prioritising patriotism above personal gains and gratifications. Everyone is caught almost unprepared by COVID-19, therefore forcing us to abandon our places of works and start working from home.
"We cannot do this unless we have access to telecommunications services for voice and data. This may appear a good time for our mobile network operators (MNOs) to rake in more money as the rate of spending on voice and data multiplies, it should, however, not be seen in this manner.
While these calls continued to rage, checks by The Guardian showed that operators cannot unilaterally slash or increase tariffs. The Nigeria Communications Act 2003, Section 108 empowers the NCC to approve tariffs and other charges for the provision of service by licensed telecommunications service providers.
An official of one of the operators, who craved anonymity, told The Guardian that tariff cannot come down except sanctioned by the telecoms regulator, the NCC.
The official added that it must also be noted that low tariffs can also lead to traffic congestion, stressing that so many operations run on telecoms infrastructure in the country.
Source: Guardian