Engr Nonso Asuoha, is the Cofounder and CEO AFRINET Power Tech, a renewable energy consultancy in Nigeria. In this interview he talks about AFRINET's products and services, leaving banking to focus on the renewable energy sector and Nigeria's persistent power problems.
TELL US ABOUT YOURSELF AND YOUR PROFESSIONAL JOURNEY INTO THE ENERGY SECTOR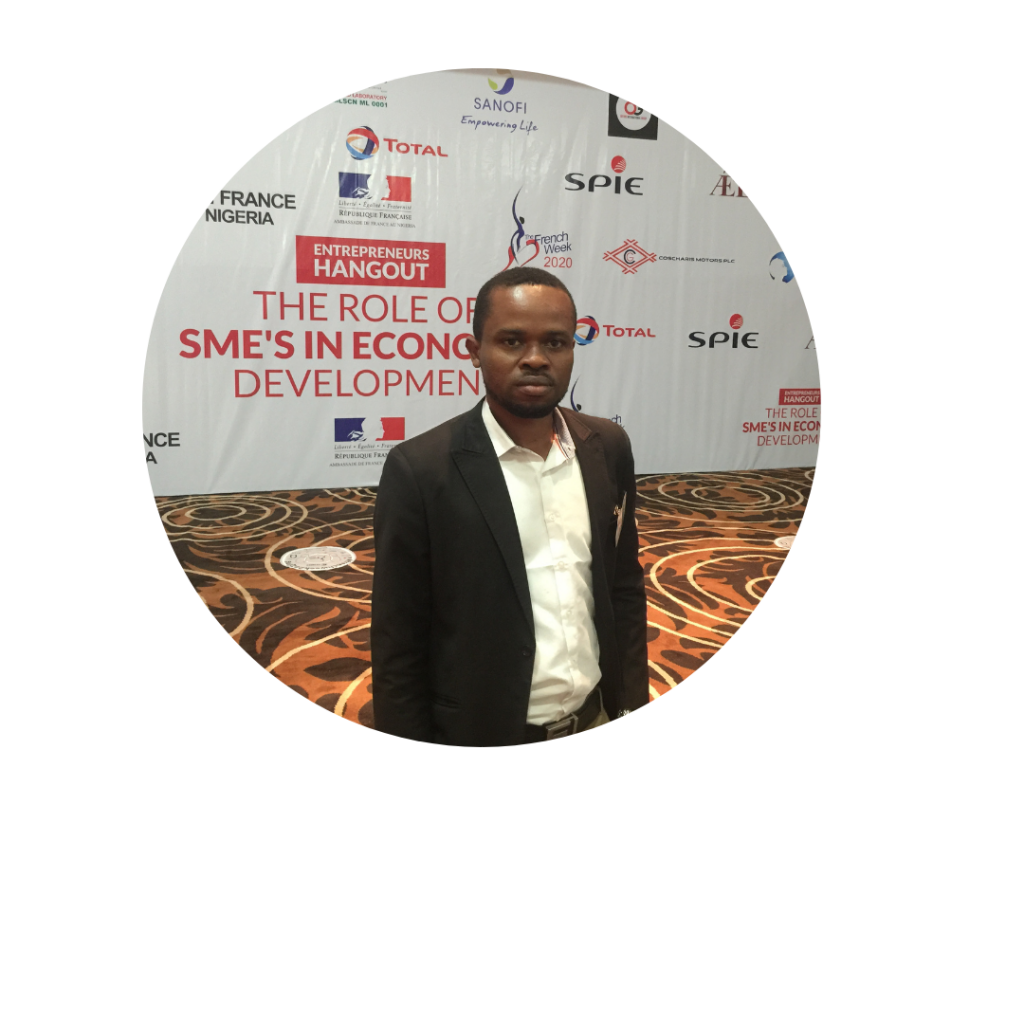 My name is Engr. Nonso Asuoha, Co-Founder/CEO AFRINET POWER TECH. I grew up playing with a lot of technical stuff. I dismantled old radios and fixed electronic toys and dreamt of becoming a computer engineer. So with a background in Electrical/Electronic engineering, my passion for fixing things more than doubled and grew to wanting to fix the power problem. 
I attended trainings, seminars and took online courses on new energy technologies and even started setting up solar power systems for people while still working in the bank.
I felt this urgent need to contribute to solving Nigeria's power challenges.
 So in 2017 I left my job in the Banking sector and co-founded Afrinet Power. Since then we have been on a journey to grow the company – setting up solar home solutions and our unique 'Inverter-less' solar power model aimed at enhancing energy efficiency to improve affordability of solar power, especially for households and small businesses in rural communities. 
TELL US ABOUT AFRINET POWER TECH SOLUTION LIMITED IT'S OFFERINGS AND SERVICES.
Afrinet Power is a fully registered Renewable Energy firm with special focus on enhancing electricity access to underserved communities. We have created an energy efficient solar solution recognized by the World Alliance for Efficient Solutions based in Switzerland, we are also one of the pioneer startup members of the France-Nigeria Chamber of Commerce.
We drive innovations to reach more Nigerians with clean energy using solar solutions. Some of our products and solutions include the PAWA+, COOHL+ and AfrinetXTRA.
HOW WOULD YOU ASSESS THE CURRENT POWER TREND IN NIGERIA, THE OUTPUT, CAPACITY AND SOLUTIONS
The current power trend in Nigeria is at best worrisome. Around the end of May 2021, generation fell to a paltry 3050MW and only recovered to about 3110MW by mid June; part of that is attributed to challenges of gas supply along the Escravos-Lagos pipeline.
The current capacity is quite poor for a country of over 180 million people and aiming to improve our socio-economic situation.
To put this into perspective, Singapore with less than 6 million people generate about 13,500MW of electricity, Egypt generates 59,000MW with a population of about 100 million.
Over 47 million Nigerians do not have access to the grid, according to a recent World Bank report, also, a large proportion of Nigerians on the grid get less than 10 hours daily supply. The recent initiative of the Federal Government to provide solar home systems to 5 million Nigerians is encouraging but more needs to be done to channel greater investment into renewable energy solutions; like standalone solar systems that are able to overcome grid constraints and deliver energy directly to households and businesses.
WHAT IS RENEWABLE ENERGY VIABILITY IN NIGERIA CONSIDERING THE CURRENT SOCIO ECONOMIC INDICES?
Nigeria has huge potential for renewable energy, solar for instance, is very much viable since we get about 2500 hours of sun light per year, averaging over 6 hours daily. Issues of affordability exist because of the level of poverty in the country, but thanks to availability of smaller, portable designs and more inclusive business models, a lot of people are now able to afford it.
Solar can be deployed very quickly without necessarily going through the grid. Mini-grids are good, but are often more costly because in most places, you have to set up the distribution infrastructure to deliver the energy to end users. This can be a huge challenge in electrifying sparsely populated communities with solar mini grids.
Standalone options can also be more energy efficient and avoid the problem of a single point of failure.
WHAT ARE SOME OF THE CHALLENGES WITH RENEWABLE ENERGY?
Cost remains a major barrier to increased renewable energy adoption given Nigeria's socio-economic situation. Intermittency of Renewable energy generation requires that energy be stored once generated to avoid blackout when there is no generation, for instance, at night, in the case of solar. So batteries have to be deployed which also adds to the cost of having a renewable energy alternative. Supply in the local market largely depends on imports which can significantly increase cost.
Technical capacity is progressively being built, much to the efforts of private sector players in the industry. Companies like All-On Energy deserve commendation for their efforts in supporting and investing in private companies in the renewable energy space. More incentives need to be created by government to encourage greater participation in the industry and a favorable environment to attract increased investment to drive growth in the sector.
HOW IS RENEWABLE ENERGY CONTRIBUTING TO SOLVING NIGERIA'S POWER CHALLENGES?
Solar projects being set up in communities and facilities around the country has really helped to contribute towards solving Nigeria's electricity problems. Like I did mention earlier, renewable energy has this wonderful capability of providing power quite very fast.
Usually if you want to expand the grid to new communities to extend electricity, that could take months to achieve, but standalone solar solutions can provide power even in remote villages almost immediately. So that's one sure way to actually enhance energy access faster. Expanding the grids hasn't helped much and at the end of the day, the whole decay, in existing infrastructure can also catch up 
IS THERE A VISIBLE IMPACT OF RENEWABLE ENERGY IN NIGERIA?
Yes! There has been a whole lot of visible impact – from our own contributions alone, we see a lot of homes and small businesses that are now enjoying reliable power courtesy of our solar solutions.
If you take a trip around the country, you'll see a lot of solar power projects that have been the only source of electricity for many people, even in remote villages. I don't know exactly what the situation would have been like right now if we were still depending on only what is available from the grid and provided by distribution companies. Like what I did mention earlier 3050 megawatts in a country of over 200 million people is quite so inadequate.
So, renewable energy has really made visible impact,  it might not look like it's big enough because of the extent of the problem, the challenge is huge, it's overwhelming, we do encourage the government and investors to, look into pouring in more capital in the sector. The investments into the sector, over 70% being from foreign organisations has been quite helpful in enhancing energy access from well over 60% of Nigerians that didn't have access to electricity, right now we're talking about 47%.
We can drive that figure down, we can ensure that over 90% of Nigerians have power and the best way to achieve that and the fastest means too, is to embrace renewable energy.
WHAT ARE THE STRATEGIES ADOPTED TO CREATE AWARENESS
The strategies are many, but of course that's the media can also play a bigger role. Our marketing activities alone aren't enough to actually get to everyone, but we have been doing a lot in trying to sensitize people through several channels.
It is not just about those in the rural areas alone, right in the cities, there are a lot of people who do not really understand exactly how this thing called renewable energy as alternative power source works. So our teams are out there sensitizing people through various means including social media and the conventional media Channels; radio, television. It might not seem enough because of the large population and vast landmass, but we continue to do our best to make people aware that there is a better alternative to depending on public power and generators.
Rather than depend on generators for the capital cost, we try to convince people that generators might look cheap on the short time but on the long term you should look at what renewable energy, like solar would do for you. We believe that we will get to achieve greater success and see a lot more people begin to embrace renewable energy solutions in the days ahead.
RENEWABLE OPTIONS ARE COST INTENSIVE, HOW CAN IT BE MADE ACCESSIBLE AND AFFORDABLE FOR LOW INCOME EARNERS?
Cost has been a major challenge when it comes to renewable energy and solar particularly, but over the years prices have continued to drop, which is actually good for us here in Nigeria.
Making it more accessible and affordable especially, will really require a lot for a country like Nigeria, where we do not produce so much, many of the solar power accessories are imported. From solar panels to the batteries and every other thing, so it will require investing a whole lot to ensure that we can begin to produce some of these things locally, this will help to further drive down cost.
One thing we have also done in our own way is the innovations we introduced, both in technical design and business model, since we serve many people in the rural and peri-urban areas. For instance, we looked at enhancing energy efficiency, making solar much more efficient, we introduced low energy, highly efficient appliances. There are very low power appliances that work very well with solar, encouraging people to switch to these appliances, even though they might cost a bit more, gives a huge advantage. DC light bulbs, DC solar fans, solar TVs and other such appliances are more energy efficient. So by having all your appliances at that very high energy efficient level, you see that you will now require a lower capacity of solar power installation to be able to drive your home or business.
At Afrinet Power, we have what we call the 'Inverter-less' solar solution, able to be integrated in buildings. It eliminates the use of inverters in the solar energy setup and with that also, we have a full range of energy efficient DC appliances that actually replace the conventional AC based appliances. Some of these innovations are beginning to drive down the cost of solar. We've developed our own power outlets and solar wall socket. With these kinds of innovations we believe we can actually make renewable energy more affordable to everyone.
FINAL WORDS
Afrinet Power has unique clean energy solutions that deliver reliable power to homes and businesses. Energy is a precursor to real growth in any economy. It is unacceptable that over 47% of Nigerians do not have access to electricity while a vast proportion of the population lacks reliable energy. Power can be a catalyst for real socio-economic transformation and renewable energy can make that happen. I want to urge the government to continue to pay greater attention to renewable technologies that can take us from where we are right now to where we ought to be. For key industry players and my colleagues in the sector, we should continue to be innovative and not be discouraged by the enormity of the challenge we face.
Up skilling to acquaint with tech trends in the industry and strategic partnerships with other stakeholders in emerging verticals can improve our business models in the need to reach more people. Again, innovation remains key, even as we aim to create a more sustainable future. The United Nations, Sustainable Development Goals 7 is all about achieving affordable, clean energy access for everyone. That's the big goal, we can make it happen, as well as curb the devastating impact of climate change for a better environment and society.
Thanks to our stakeholders and partners for so much support and to the media for creating platforms that improve the awareness and spreading the message to the unreached.