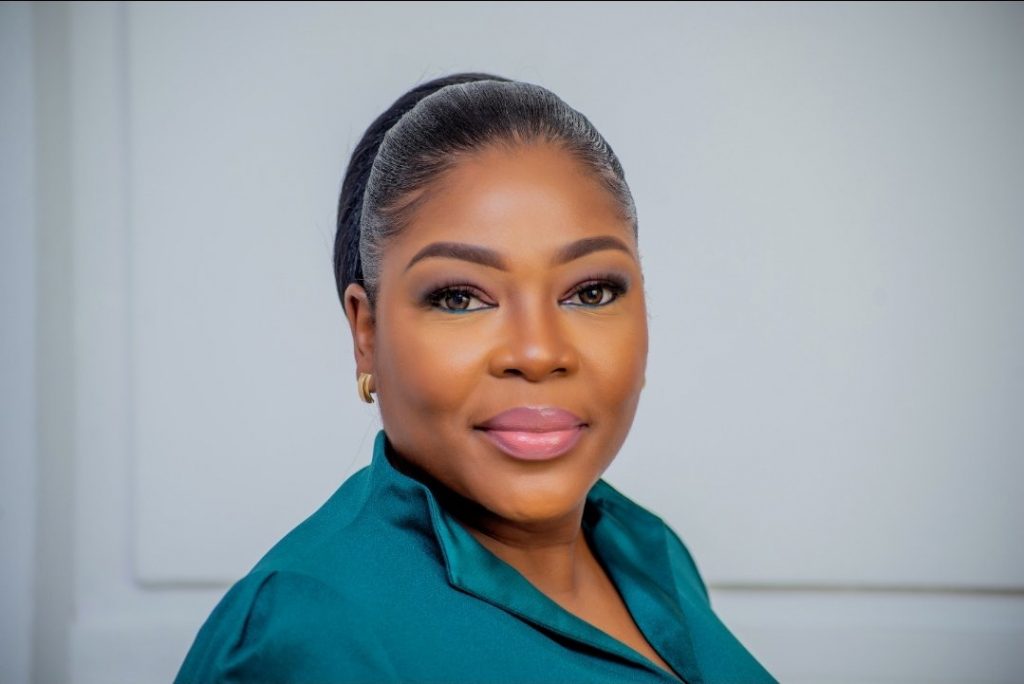 Please Tell Us About Yourself And Your Journey Into The Energy Sector?
My name is Omobola Omofaiye. I am the Chief Commercial Officer at Arnergy, where I drive the commercial activities and strategic growth for the company. I'm an electrical engineer by training, with an MBA from Manchester Business School, United Kingdom.
Prior to energy, I had worked in the ICT sector for about six years and I was involved in service delivery and commercial activities in that sector before transitioning into power energy management and renewable energy sector. I've been very actively involved in driving the strategic growth of several multinationals across Sub-Saharan Africa over the past years. And currently, at Arnergy, the focus is to accelerate access to clean, reliable, and sustainable energy for Nigeria and other emerging markets.
Tell Us About Arnergy, Its Offerings, And Services?
Arnergy is a distributed utility that offers commoditized solar solutions which have high-end storage. And for us at Arnergy division is to provide sustainable solutions to energy reliability issues across emerging markets and these we've been doing for the past eight years, providing a sustainable solar solution for the commercial and industrial sector of the economy such as health care, education, financial services institution, telecommunication, hospitality, and for residential.
And also, we have the solar home system solution dedicated to residential individuals affording them the opportunity to have access to clean and reliable power for productive use in their homes. Also, for business owners and enterprises, the power solutions help them accelerate productivity in their organization, reduce operational cost around energy spend, improve cost savings and profitability overall, that's what we do at Arnergy.
In terms of the offerings and the solution we push in the market, our solar systems are modular and scalable, in modules of 5KVA. To address the market demand and customers' needs we can scale the modules to achieve different energy demands and load requirements in the markets. The solar system is also built with an embedded IT-enabled communication system for real-time monitoring and control to enhance the overall efficiency and reliability of the system.
How would you assess the current power trend in Nigeria, the output, capacity, challenges, and solutions?
One of the major challenges we face in Nigeria as individuals, entrepreneurs or enterprises, is the problem around epileptic and unavailable power supply for driving human economic activities and business operations.
And this is due to the inefficiency around the national generation, transmission, and distribution of electricity directly affecting people and businesses, both in urban and in rural base. Referencing Power Africa fact sheet for 2020, national generation demand is estimated at 25,790 megawatts, and the current generation is approximately 6,800 megawatts and what is distributed is approximately 3,800 megawatts.
This clearly shows that there's a deficit in energy demand in Nigeria and this energy gap has left about 80 million people out of a population of about 200 million without access to electricity, impacting how people live their daily lives, how they do businesses, and overall impact on socio-economic outcomes.
So the question is, How Can The Energy Gap Be Bridged For More People To Have Access To Clean, Affordable, And Reliable Energy And Promote Energy Inclusiveness? One of the most effective ways to do this in line with the SDG7 is the use of renewable solar energy for power generation to address the national energy demand and this is what we do at Arnergy
Arnergy offers reliable solar power solutions with lithium-ion storage to power the commercial & Industrial, and residential for productive use. The solution is sustainable and guarantees 24/7 electricity supply. Arnergy is committed to the acceleration of access to clean, affordable, and sustainable renewable energy to promote energy inclusiveness and drive positive socio-economic outcomes.
Is Renewable Energy Viable In Nigeria Considering The Current Socio-Economic Indices?
Yes and to back that up if I can refer to the generation demand I spoke about earlier, National generation demand is estimated at 25,790 megawatts and the current generation is approximately 6,800 megawatts. This shows an evident energy gap and a need for alternative energy to bridge the gap and afford more people the opportunity to have access to reliable and uninterruptible power supply for productivity.
As Nigeria becomes a more industrialized economy and the population grows, definitely energy demand will increase. Nigeria has an estimated population of about 200 million people, making it about the seventh, most populous country in the world. The country's population is projected to increase to about 263 million in 2030, and about 401 million in 2050. The yearly population growth rate for Nigeria is high and it's about 2.6% compared to the estimated global growth rate which is about 1.05% per year. In the coming years, an increase in energy demand is expected and potentially renewable solar energy is viable and can bridge the energy deficit gap, increase energy inclusiveness and address the market demand.
What Are The Strategies For Wide-Scale Adoption Of Renewable Energy Options In Nigeria?
Some initiatives have been put in place by the government to ensure that there is adequate support for the adoption of renewable energy in Nigeria and one of such is the provision of the 5 million solar-home connection to the underserved with the aim of expanding energy access to about 25 million individuals and also incentivizing the creation of about 250,000 new jobs in the renewable energy sector.
There is support for indigenous solar companies in Nigeria to ensure that this initiative is on course and also giving people the benefits and the opportunity for individuals and businesses to enjoy access to power and also increase the acceleration of renewable solar energy. To further accelerate the adoption of renewable solar energy in Nigeria, Arnergy offers lease to own model for customers to pay by installment over a period of time.
Also, as an organization, we have a sophisticated assembling plant in Nigeria where all the solar system solutions are assembled and also we offer the solution and support people that are in the renewable energy space, that do not have their own technology or products, we support them as a technology partner. So, we ensure that we can make products or solutions available quickly for them to address the sort of demand we are seeing in the market.
So in a nutshell, that's what we have been doing and also with the support of the government to ensure that we can create that awareness in the market and continue to educate people around the efficacy of solar renewable energy in Nigeria.
Renewable Energy Options Are Cost Intensive, How Can It Be Made Accessible And Affordable For The Low-Income Earners?
It's pretty simple. For any customer that wants solar renewable energy to power their offices or homes and cannot pay upfront for the solar system, such customer can lease to own the system. Arnergy's payment model is flexible. This allows customers to spread payment by installment over a period of time, usually not more than 60 months.
Final Words.
I'd like to reiterate that renewable solar energy is a power solution that is reliable, clean, and sustainable and it will play an important role in the future of energy production. Also, there is a need to accelerate access to clean energy in Nigeria in line with SDG7 to promote energy inclusiveness, achieve a carbon neutral environment, save the planet, and make the world a better place for all to live in.